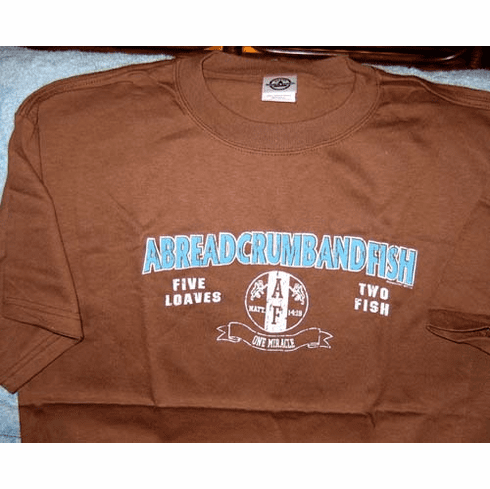 Bread Crumb- Brown Tee Shirt-Large
Product Description
Message on front: AbreadCrumbAndFish, Five Loaves Two Fish, One Miracle. No message on back.

T-Shirt by Inspirational gifts. Adult sizes on sale now. Buy 4 or more assorted sizes at wholesale prices. Christian tee shirts at discount and wholesale prices.

Discount T-shirt's at the Christian Discount Shop

Get your Bread Crumb- Brown Tee Shirt-Large at discount, wholesale, sale priced, inexpensive and even cheap.