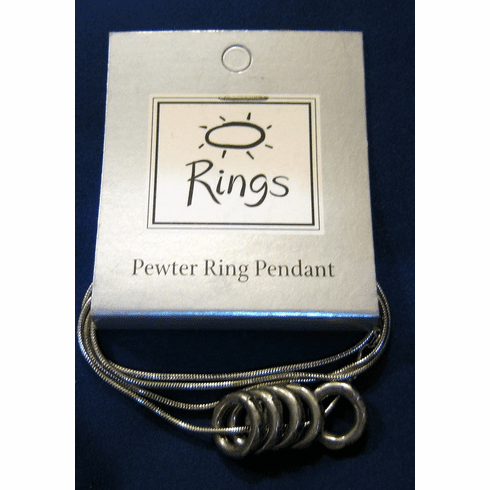 WWJD? Ring Pendant
WWJD? RINGS PEWTER PENDANT 24Inch
Product Description
WWJD? Ring Pendant
Product Details:
Product Name: WWJD? Ring Pendant
Design: WWJD? Rings Pewter Pendant
Size of Rings: 1/2"
Chain Length: 24 Inch
Material: Pewter
Product Description:
The WWJD? Ring Pendant is a meaningful and iconic piece of jewelry that holds a powerful message. The pendant features the letters "WWJD?" which stands for "What Would Jesus Do?"
The pewter ring pendant is not only a stylish accessory but also serves as a constant reminder to consider one's actions and decisions in light of Jesus' teachings and example. It prompts wearers to ask themselves, "What Would Jesus Do?" in various situations, encouraging them to strive for kindness, compassion, and moral integrity.
Perfect for Everyday Wear:
The WWJD? Ring Pendant with its 24-inch chain is designed for comfortable everyday wear. Its understated yet impactful design makes it suitable for any occasion and complements a wide range of outfits.
Discounted Christian Jewelry:
Find the WWJD? Ring Pendant and other beautiful Christian jewelry at the Christian Discount Shop. Our store offers a wide selection of discounted Christian products, including jewelry, books, clothing, and more, all at great discount, sale, and wholesale prices.
Embrace the message of WWJD? and carry it with you wherever you go with the WWJD? Ring Pendant from the Christian Discount Shop.