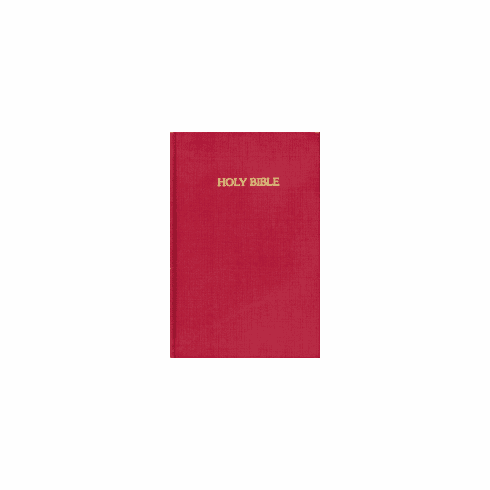 KJV Ministry/ Pew Bible--Case Of 16
Format: Hardcover
Page Count: 928
Size: 5 x 7-3/4

Product Description
KJV Ministry/Pew Bible - Case Of 16
Experience the power and wisdom of the King James Version (KJV) with the KJV Ministry/Pew Bible. This Bible is designed to be a valuable resource for churches, ministries, and congregations, making it perfect for use during services, study groups, and worship gatherings. With its durable hardcover binding and gold stamping, this Bible is built to withstand regular use and to be a staple in any pew or ministry setting.
Features for Easy Study
Topical subject headings, making it simple to find and explore specific themes.
Translators' footnotes, providing additional insights into the biblical text.
Printed on high-quality Bible paper for a clear and easy-to-read experience.
Double-column format, allowing for smooth navigation and seamless reading.
8-point type size, ensuring comfortable reading for all ages.
A Trusted Translation
The King James Version is one of the most cherished and trusted translations of the Bible, known for its beautiful language and enduring impact on literature and culture. With its timeless words and powerful message, the KJV Ministry/Pew Bible is an excellent choice for churches and individuals seeking to dive deeper into the Word of God.
Choose from a Variety of Elegant Colors:
Get your KJV Ministry/Pew Bible - Case Of 16 at the Christian Discount Shop and equip your congregation with the enduring Word of God.